Look Sexy in Tanned Skin with Sunless Tanning Pills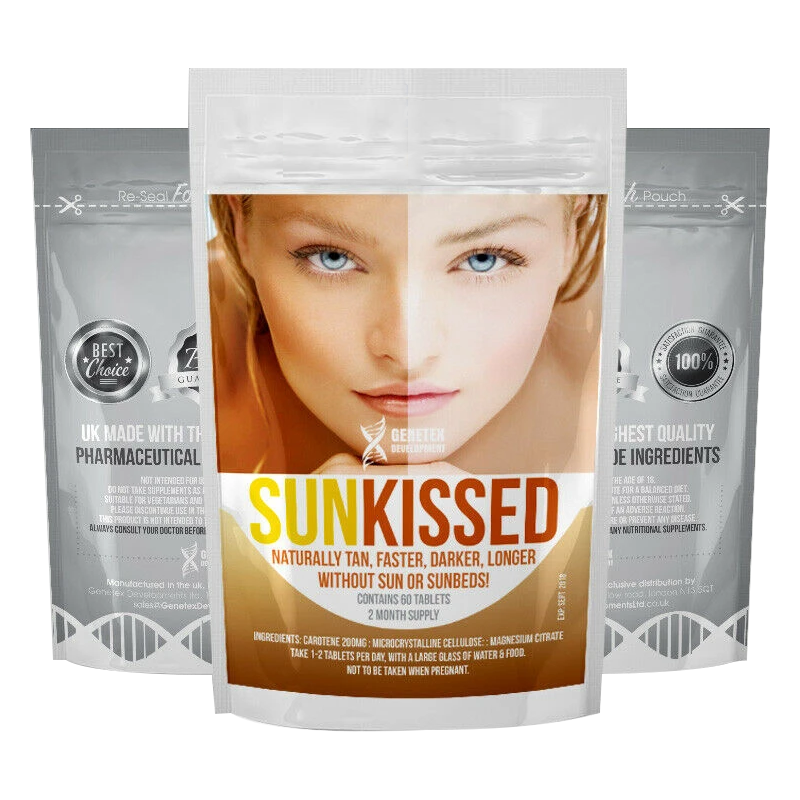 Oh, don't we all swoon over the colour of our skin once we are back from a beach holiday! The tanned colour acts as a token of love given by beaches, making us remember all the fun we had on our vacay.
However, that warm brown or rich walnut colour skin colour fades away soon, making us realize that we need to plan another beach vacation soon. But hey, there is an alternative to this, and yes, an easy one. With this other way, you won't need to sunbathe for hours, nor need to go to a tanning salon and shell out a chunk of handsome bucks. To get a sexy golden bronze glow on your skin, you can shop for sunless tanning pills which are offered by several stores online. All you need to do is to find a trusted source and order a minimum 2 month supply- once done you'll get warm skin tone to fall in love with.
Shop for Natural and Safe Sunless Tanning Pills from supplement-kings.co.uk
Now, if you are ready to get a natural looking tan skin without actually heading to a beach, you can visit the online store supplement-kings.co.uk. Here you can buy a 2 month supply of sunkissed pills that are composed of all natural ingredients. If you make it a point to gulp down 1 pill each day in the morning religiously, you'll soon notice the results you anticipate- you'll get a gorgeous suntan look as well as avail the brilliant health benefits of better eyesight, better skin and a great immune system. Do note that these sunless tanning pills are absolutely safe and comes with 90 day money-back guarantee. So, if wish to make a purchase of these, visit supplement-kings.co.uk.